My First Montessori Online Background
My First Montessori School (MFMS) Online is an international virtual Montessori school created as a result of the COVID-19 pandemic.  We are evolving into a premier Canadian EdTech startup on a mission to educate as many early years children around the world using our handcrafted virtual Montessori methodology!  As a result of our bricks and mortar school being shut down in March 2020 (subsequently reopening in September 2020), we created an online version of our Montessori school which has attracted students from across Canada (coast to coast) and around the world! We offer live virtual Montessori classrooms, live private one-on-one online tutoring (Montessori, French, Spanish), live after-school/weekend programs, and provide offline/asynchronous content including instructional videos, worksheets, and a bank of two years of virtual Montessori curriculum.
Our staff includes certified Montessori teachers and Registered Early Childhood Educators that have catered their curriculum to the online environment, a strong group of Web Developers, Specialty Facilitators (Martial Artists, French, Yoga, Dance, Music, etc.), Administrators, and a Digital Media & Marketing team. As a team we have been able to educate over 500 students to date and continue to attract new worldwide enrolment. Notable countries include Canada, the US, Mexico, UK, Switzerland, Ecuador, Armenia, Moldova, Japan, Oman, Serbia, Kazakhstan, and France.
To create an enriching Montessori environment from the comfort of your own home, while fostering your child's social interactions and academic growth.
To educate and nurture future leaders through our high-quality program by creating virtual experiences that lead to the whole development of children around the world.
Safety and Security
Trust
Community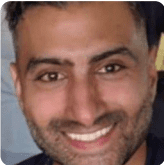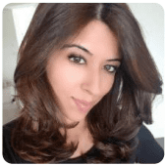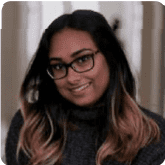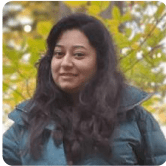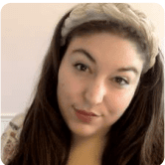 "The tutoring sessions have been very helpful for both parents and child. At least this way I know she is learning the Montessori way, and we are not confusing her by teaching her methods of old. Thank you for the support, It is much appreciated. It is not easy trying to convince a 4 year old to do homework."
"We have seen a clear improvement in Ayden's skills, in a short period of time with 1:1 online tutoring. Lesson plans designed for the individual child is what makes this work. Michelle truly cares about the child's academic success – highly recommend without any reservation."
"The online sessions have been a great way to not only keep Idris connected to his teacher but also ensure that he's not losing what he's already learned and is able to learn new things as well. As working parents we were so happy and delighted to have these sessions because we were worried we weren't able to do enough for him. Every little bit helps and we are really grateful for it!"
"Having Michelle tutor my son has been extremely beneficial. It's been a great way to continue his schooling while we are at home. He is extremely engaged, focused and excited to work with her for the hour. This is something I would definitely advise other parents to consider enrolling their children into. It's already difficult to homeschool with all that is going on, but having their teachers whom they are comfortable with from school give them some one on one time we truly think it's helped engage him to do school work while at home."
"When the schools closed in March, Tiya was initially very happy to be home. As the time passed, she started missing her school, her daily routine, her friends and her teachers. We tried teaching her through material downloaded off the internet, through games, through songs, etc, but it was so hard to have her focus for more than 10 minutes. When MFMS introduced the virtual platform, we were initially very reluctant. Like any other parent, our concerns were screen time, security, and more importantly, how would a 4 year old focus for half an hour or an hour and be able to grasp all the information. We decided to give it a try, and were very pleasantly surprised. Tiya actually looks forward to her sessions and her routine is back on track. Through the virtual classroom, she gets to socialize to quite some extent to her teachers and friends and she has overcome her shyness. We also signed up for the one-one-one tutoring and she has shown so much progress in the past couple of months. Her teacher does an outstanding job at making the session as interactive as possible, and manages to keep her engaged for the entire hour. Sometimes, by just listening to the conversation, we don't realize that her teacher is sitting miles away from her, but rather in a classroom and teaching her one-on-one. It is good to see how she is also learning to use technology during her session, which to us is amazing."